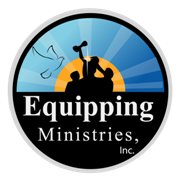 Happy 2015!
Pardon us while we update our website to unveil the many changes we have made to better serve the kingdom of God.
Please visit our other websites: www.churchadministrationtraining.org or armorbearertraining.org or churchadministrationblog.org
We are so excited about what God is doing!
If you need to contact us please use the form at the bottom of this page.
Below is a glimpse of some of our upcoming trainings for 2015. We do not post h
ere

trainings that we are doing for churches if they are restricted to only in-house (that church's members).

Ifong> If you desire Equipping Ministries® to do an onsite training please complete the form below.